Tree of Savior
Tree of Savior (트리 오브 세이비어) is an isometric MMORPG or 'massively multiplayer online role-playing game' set in world plunged into chaos where you embark on a journey to search and rescue the goddesses. The game was developed by Kim Hakkyu, creator of Tree of Savior's spiritual predecessor Ragnarok Online. The game's background music was done by various groups and artists like SoundTeMP, the team responsible for the soundtracks of Ragnarok Online and Granado Espada.
Rating:
Developer:
 IMC Games Co.
South Korean Publisher:
Nexon Korea
European Publisher: 
IMC Games Co.
North American Publisher: 
IMC Games Co.
South America Publisher: 
IMC Games Co.
Type:
MMORPG
Model:
Free-to-play
Platform:
 PC
PvP:
 Duels, Arenas
PvE: 
Monster Hunting, Quests, Dungeons, World Bosses
Tree of Savior Key Features
Endless grind up to level 360 through monster hunting, quests, achievements, and more.
Controls with isometric point-of-view.
Adorable chibi-style characters, pets, and enemies.
Awe-inspiring art-style.
Small-scale PvP combat in arenas, duels and guild wars.
Media
Tree of Savior Screenshots
Tree of Savior Videos
Classes
Tree of Savior Classes
| Swordsman | Wizard | Cleric | Archer |
| --- | --- | --- | --- |
| Highlander | Pyromancer | Priest | Quarrel Shooter |
| Peltasta | Cryomancer | Krivis | Ranger |
| Hoplite | Psychokino | Bokor | Hunter |
| Barbarian | Linker | Dievdirbys | Sapper |
| Cataphract | Thaumaturge | Sadhu | Wugushi |
| Rodelero | Elementalist | Paladin | Scout |
| Squire | Sorcerer | Monk | Rogue |
| Corsair | Chronomancer | Pardoner | Fletcher |
| Doppelsoeldner | Necromancer | Chaplain | Appraiser |
| Fencer | Alchemist | Druid | Falconer |
| Dragoon | Rune Caster | Oracle | Schwarzer Reiter |
| Templar | Warlock | Miko | Cannoneer |
| Shinobi | Featherfoot | Plague Doctor | Musketeer |
| Nak Muay | Sage | Kabbalist | Hackapell |
| Murmillo | Enchanter | Inquisitor | Mergen |
| Lancer | Shadowmancer | Taoist | Bullet Marker |
| Matador | Onmyoji | Zealot | |
| Retiarius | | | |
Hidden Classes
| Swordsman | Wizard | Cleric | Archer |
| --- | --- | --- | --- |
| Shinobi | Rune Caster | Miko (Female) | Appraiser |
| Nak Muay | | Kannushi (Male Miko) | |
| | | Chaplain | |
System Requirements
Tree of Savior System Requirements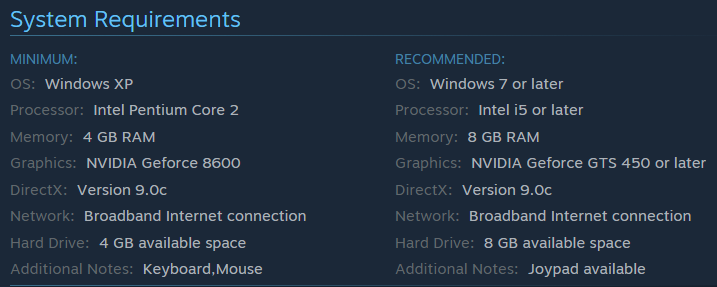 Tree of Savior News