ArcheAge 4.5 Legends Return Update Will Bring Dragon Mounts On April 5
ArcheAge is making the skies of Erenor a little more dangerous with the upcoming ArcheAge: Legends Return 4.5 update on April 5th (4.5 update on 4/5…). Now you may remember that the last major update, the 4.0 Maelstorm Update, came only a few months ago in December.
So what's the rush? Why is 4.5 here so soon? Well, XL Games is prioritizing the North American and European regions this time around and plan to launch the update before the Russian and Chinese regions. That is atypical, as usually updates start in Korea, get to Russia and China a few months later, and then Westerners get the updates about two to four months after that.
Dragon Mounts
The new Dragon Mounts are raised and used as flying battle mounts. We're not talking gliding or "kind-of flying, but is actually slower gliding," we're talking real flying mounts, the first of its kind on ArcheAge!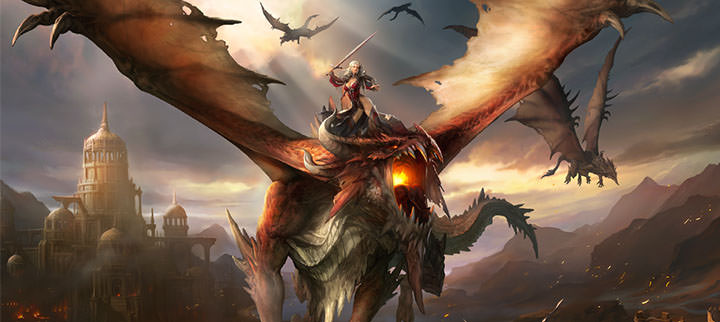 New World Bosses
New world bosses are being added for highly geared players. They will be located in Karkasse Ridgelands and Rookborne Basin. Their drops will be vital for the creation of new trade packs.
Combat Changes
Legends Return brings Battle Balance, which is the total overhaul of the current skill sets. This should be interesting, as ArcheAge characters rely on the combination of three skill sets to form classes and therefore there are meta classes.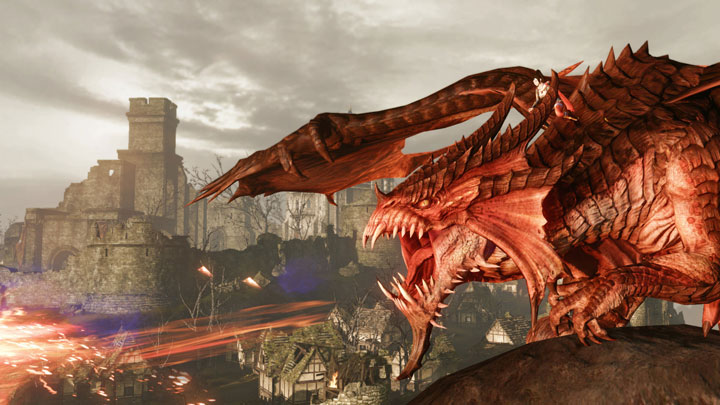 Fresh Start Progression Server
Two new progression servers will be introduced that will have capped progression. This means that players will be able to enjoy the early days of ArcheAge for a longer period of time as controlled by the developers. Players joining these servers will start with lower level caps and less content than already existing servers.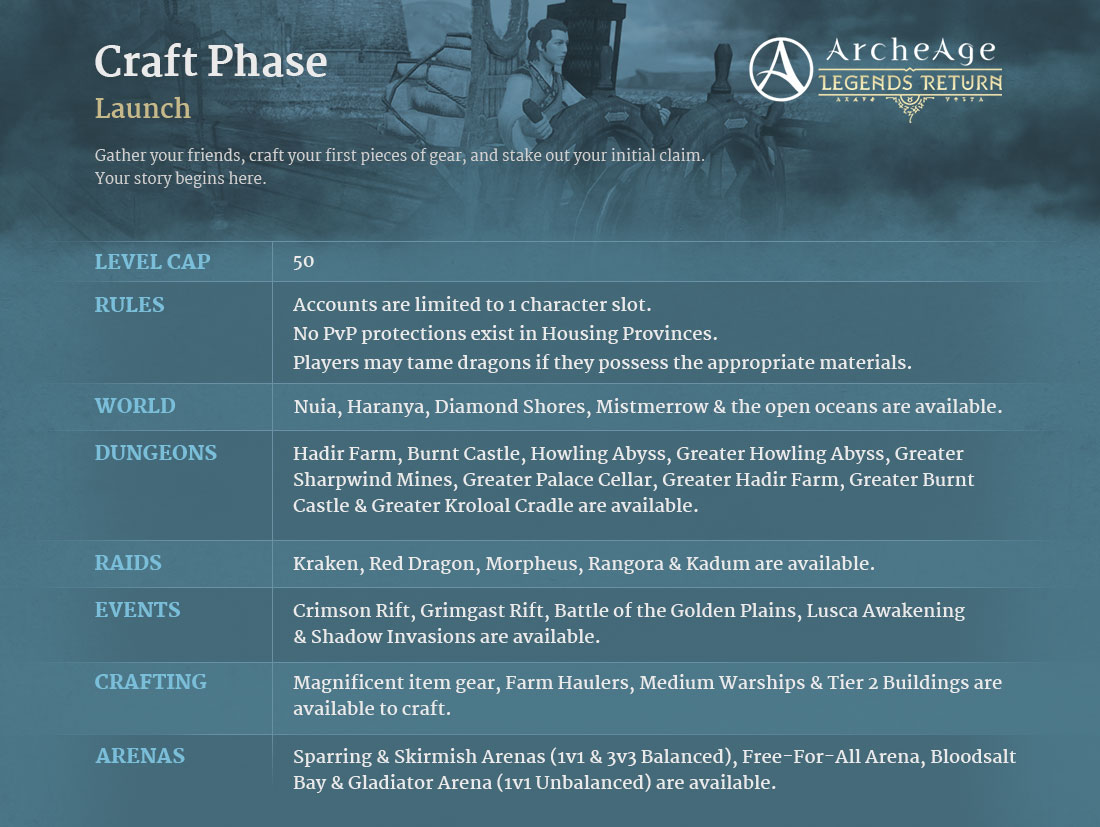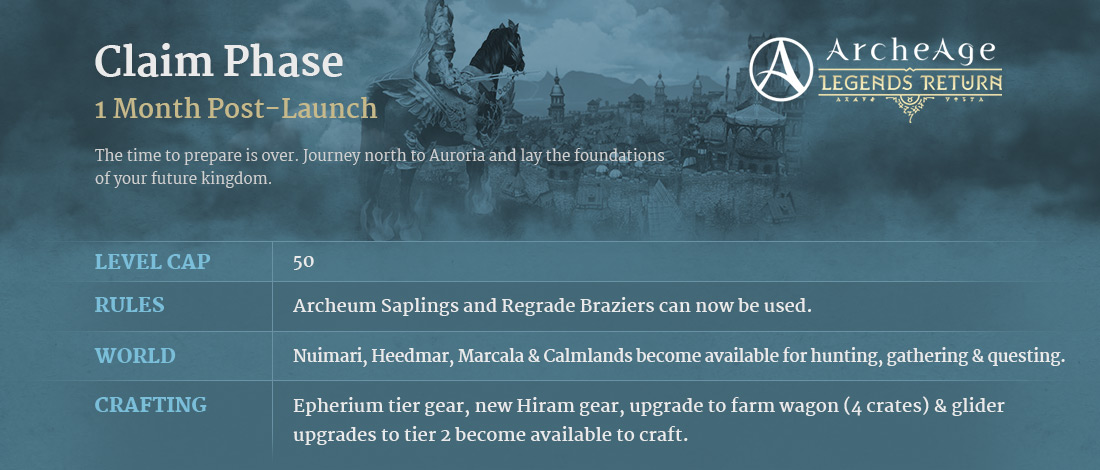 Name and character reservations for the progression servers can be done through here.
There is a lot more coming with Legends Return on top of what has already been mentioned such as regrading changes, crafting changes, vehicles changes and more! For more details on the upcoming 4.5 update, read the fan-made patch notes of the Korean version of ArcheAge here.
Source: https://www.trionworlds.com/archeage/en