MapleStory 2 Download Will Be Available For Closed Beta On May 7th, 2nd Round Of Invites Released
MapleStory 2's English global version will start its first closed beta next week on May 9th and Nexon has just sent out the 2nd wave of CBT invitations. Players chosen to participate in the closed beta testing phase will be able to download the game client on May 7, 2018. If you weren't chosen, make sure you are registered on the MapleStory 2 site for a chance at the third and final round of invitations which will be released before the game client is available for download.
Road Trip Event Rewards
If you do make the cut and want to start MapleStory 2 with something fancy, you can participate in the game's Beta Road Trip event for founder-type outfits, skateboard mount and unique CBT-only emote.
On a related note, Nexon has also announced that a Battle Royale PvP mode is in development for MapleStory 2's Korean version. Now we know that there's still on-going major development for the game on top of class additions and map expansions that soon-to-be players of the English version can look forward to!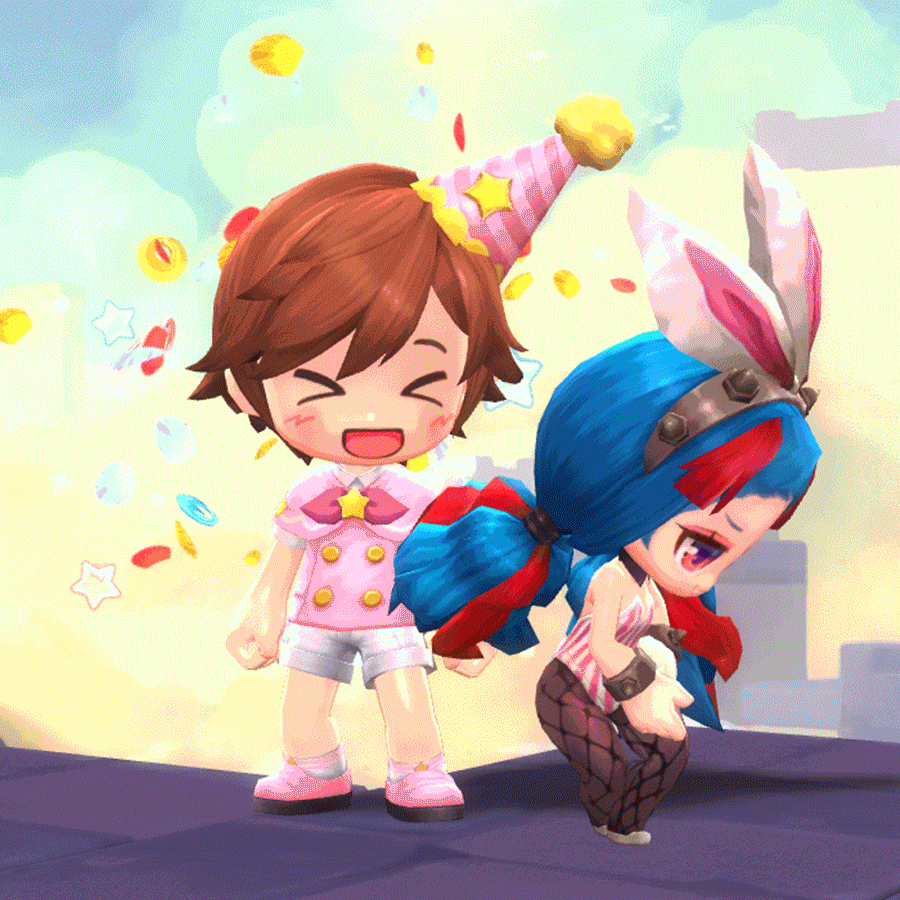 Source: MapleStory 2 site